🎉 Welcome to Akash Rajpurohit's Newsletter! 🎉
I'm thrilled to have you onboard to the first newsletter from the new platform, and I want to extend my warmest welcome to you.
Thank you for patiently waiting while I built this in-house newsletter system. Your enthusiasm to join me in this journey is greatly appreciated.
Why an In-House Newsletter System?
You might wonder why I decided to build my own newsletter system. Well, I previously used Revue from Twitter but ever since it shut down ↗️, it was time for a change.
Building my own system gives me complete control over the system and offers an incredible opportunity to learn about how it works under the hood.
The Tech Stack
Behind the scenes, this entire experience is basically bunch of small yet powerful scripts build with Node.js + TypeScript.
These scripts work their magic by converting the web-served Markdown content into sleek, reader-friendly HTML emails using MJML ↗️.
It's an exciting blend of tech and creativity that ensures your reading experience is top-notch.
From My Home Lab to Your Inbox
All this tech wizardry runs on a tiny Raspberry Pi Zero 2W, sitting in my home lab. It handles the heavy lifting which is running these scripts periodically to send out the correct newsletter on the published date.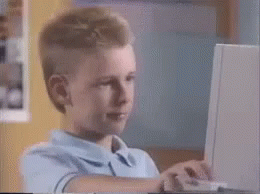 So, rest assured, you're receiving this message straight from my humble abode.
What's In Store for You?
Now, let's talk about what you can expect from this newsletter. Here's a sneak peek at the exciting content coming your way:
🧠 Tech Discoveries: Insights into what I'm currently learning and the most fascinating tech topics I stumble upon.
🐛 Spot the Bug: Engage your problem-solving skills with weekly or monthly coding challenges. Find the bug, and I'll reveal the secrets behind it in the next edition.
📚 Case Studies: Dive deep into real-world projects, dissecting the challenges faced, ingenious solutions, and valuable lessons.
🌐 Tech Universe: Stay updated with the latest in the tech world, from emerging trends to noteworthy developments.
This is not an exhaustive list since I will be planning few more things to write out specifically in newsletters as and when the time goes.
Unsubscribe with Ease
Your inbox should be your sanctuary, not a cluttered wasteland. If this newsletter isn't what you're looking for, no worries! I've made it easy for you to say goodbye with a simple one-tap unsubscribe option.
I understand that some of you folks might have joined the newsletter from one of my other app named howtoprofessionallysay ↗️ and you might not be interested in the content that I'll be sending out from here. So, I've made it easy for you to unsubscribe from this newsletter.
No hoops to jump through; just click on the unsubscribe link present at the bottom of the email and you're free.
---
I'm excited about the journey ahead, and I hope you are too. Thank you for joining me in this tech adventure. Let's explore, learn, and grow together.
Stay curious and keep coding,
Akash Rajpurohit.